ModPo co-sponsors a project: read a poem to a child
Michael Rothenberg, a poet and friend of ModPo, is a founder of 100 Thousand Poets for Change, an organization that seeks to promote a healthy and sustainable society through poetry and the arts.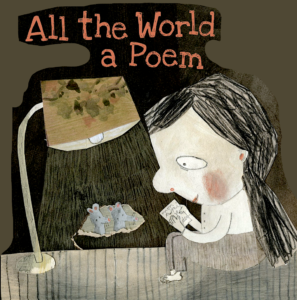 From September 24-29, 100TPC is organizing an initiative to build connection and community between a poet/poetry lover and a child by asking participants to read a poem to a child. The objective of "Read A Poem To A Child" is to set a connection point with a child as an initial step in sharing creative writing appreciation and skills, increase exposure to poetry and the arts, and to encourage thoughtful dialogue among all the community members involved. It is a way to remind ourselves of the responsibility we share in the future of all our children, and it will make us more sensitive and connected to their thoughts, fears and needs as they navigate through an ever-changing world.
If you're interested in participating by reading a poem to a child, you can sign up here. And if you're interested in making a recording of you reading a poem to a child and you'd like that video to be included on ModPo's CCCR page and/or our YouTube channel, please upload your video to YouTube and send a link to your video to modpo@writing.upenn.edu.