Laynie Browne joins the ModPo, KWH & LPS communities through a new appointment
Many of you know that our amazing Anna Strong Stafford has been appointed to the teaching faculty at Episcopal Academy (her alma mater) and will begin what will doubtless be a distinguished teaching career there in a few weeks. Sadly, after some years coordinating most aspects of ModPo, teaching her own courses in our LPS BAAS & certificate programs, supporting classes at KWH as teaching assistant, Anna left her position at Penn on August 1. We will be seeing lots of Anna in the coming months—and years—but this message marks the end of her full-time work with us. (Sad!)
We have spent the summer searching for and talking to extraordinary candidates to succeed Anna, and today I am way beyond thrilled to announce that we have appointed to a full-time position at Penn the eminent and talented Laynie Browne! Yes, Laynie Browne—who has taught Creative Writing at Penn for years by now, who has collaborated often and innovatively with the people of the Kelly Writers House, who is herself as a poet featured in the very ModPo syllabus she will now coordinate.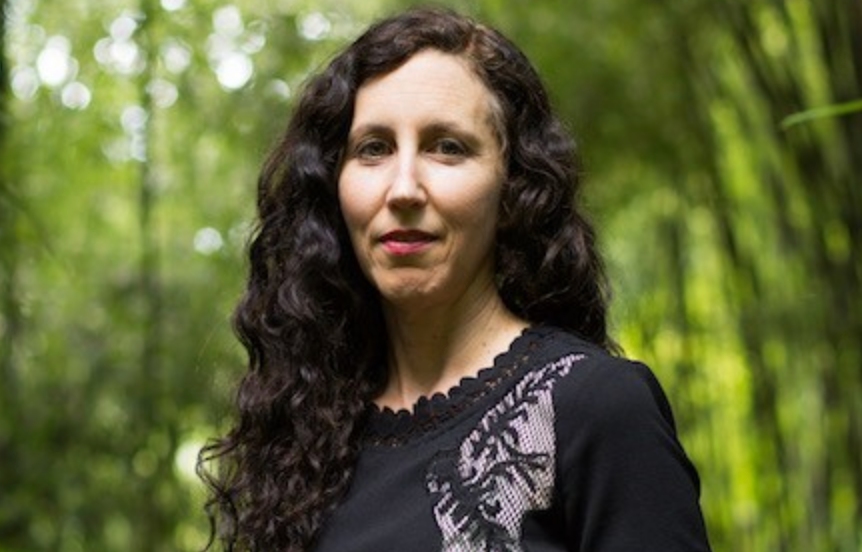 The appointment is a collaboration of the Kelly Writers House and School of Liberal & Professional Studies (LPS). Her work will benefit both KWH and LPS significantly. Laynie will succeed Anna in leading the coordination of ModPo, our global free and open online course on modern and contemporary poetry (58,000 people enrolled at last look)—working with the ModPo team of Zach Carduner, Chris Martin, myself, and our fabulous TAs. She will assist with the Kelly Writers House Fellows seminar in the spring, and the "Representations of the Holocaust" course in the fall. She will teach a for-credit version of ModPo also each fall for the LPS BAAS program. In the spring and summer she will teach a course each term also through the LPS online degree-granting and certificate program. (These two courses are to be announced soon.) And she will be, more even than before, part of the KWH and Creative Writing community of faculty, staff, writers, and students of writing and the arts.
I wish to thank Kris Rabberman and Nora Lewis of LPS, terrific partners in this effort to support and sustain these innovative teaching modes. And to Chris and Zach and Anna for being a crucial part of the search.
I am personally quite excited to work closely with Laynie on so many projects in the coming years! Many of us have been readers of her poetry and prose, I certainly among you. And many receiving this note have been her students in class. She's had a remarkable and important career as a writer, and I offer a little taste of that productivity below.
—Al Filreis
***
Laynie Browne's recent publications include: a book of poems, In Garments Worn by Lindens, a novel, Periodic Companions, and a book of short fiction, The Book of Moments. Her work has appeared in journals such as Conjunctions, A Public Space, New American Writing, The Brooklyn Rail, and in anthologies including: The Ecopoetry Anthology (Trinity University Press), The Reality Street Book of Sonnets (Reality Street, UK), and Postmodern American Poetry: A Norton Anthology (W.W. Norton). Her poetry has been translated into French, Spanish, Chinese and Catalan. She co-edited the anthology I'll Drown My Book: Conceptual Writing by Women (Les Figues Press) and edited the anthology A Forest on Many Stems: Essays on The Poet's Novel (Nightboat). Honors and awards include a Pew Fellowship, the National Poetry Series Award for her collection The Scented Fox, and the Contemporary Poetry Series Award for her collection Drawing of a Swan Before Memory. She has taught at both University of Pennsylvania and Swarthmore College since 2013. Recent collaborations include a public art project, "Dawn Chorus" a curated constellation of poetry in thirteen languages by twenty-eight writers engraved in The Rail Park in Philadelphia with visual artist Brent Wahl. Forthcoming books include Translation of the Lilies Back into Lists, from Wave Books in Spring of 2022.