Here is a video clip from the week 9 live webcast (November 7, 2018).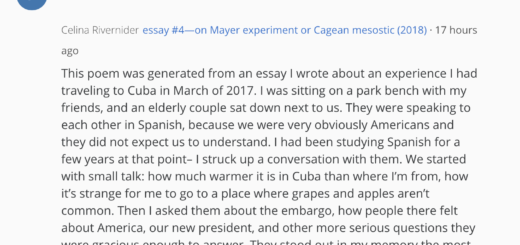 Celina found a wonderful prompt for her mesostic re-writing. Below is her explanation & here is where you can find her mesostic poem:   https://www.coursera.org/learn/modpo/discussions/all/threads/whmWHOUkEeim-Ap6C5Wgvg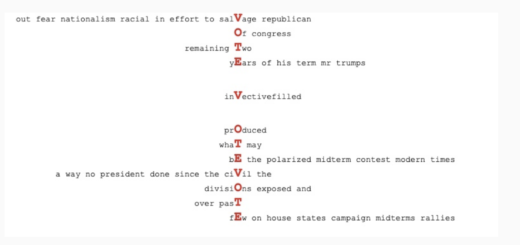 Some compelling mesostic poems have been made by ModPo people already. Check them out HERE. HERE is one by Marc Bauch that "writes through" one of Ahab's famous scenes in Moby-Dick. HERE is one by Sophia Naz...