ModPo update for Friday of week 7
Today I've been watching all the new #3 essays coming in—posted to the special subforum we've set up for them. If you intend to write and post an essay on Eileen Myles's "The Honey Bear," try please to post it before Sunday. Starting Sunday we will be writing responses to these essays.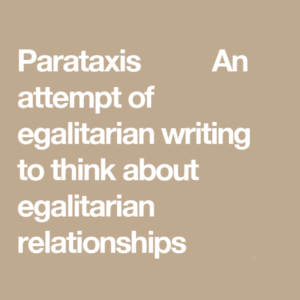 You can of course post your essay #3 any time, but if you want reviews now is the time: submit during week 7, review during week 8.
Of all the unrehearsed discussions of poems we filmed for ModPo—to form the main syllabus—I think I'm proudest of the creative interpretive work done by Emily, Amaris, Ali, Anna, Dave, Max, and Molly as they encountered Barbara Guest's intensely associative, digressive poem "20." HERE is that video.
In weeks 7, 8, 9 and 10 of ModPo we talk a lot about parataxis. If that term is unfamiliar or confusing, you might watch this clip from a 2012 webcast in which we discuss that mode of postmodern writing. This non-narrative strategy is very important to the Language poets of week 8, coming up next.