ModPo update for Friday, October 4, 2019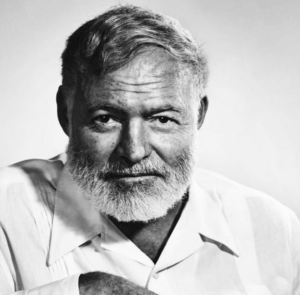 Friday dawns here in Philly as we begin to wrap up week 4 of ModPo 2019. While many folks are continuing to read Stein and other poems in the main syllabus, and watch our filmed discussions of these poems, others are taking a look at the additional materials available through ModPoPLUS. Did you know, for instance, that we offer a sample of cubist prose from early writing by Ernest Hemingway? Yes, Hemingway's repetitive short-sentence style began very much under the influence of Stein. Below are links to the Hem text and our videos about it.
Teachers! A call to teachers who teach all levels of students—grade school, high school, college or university, continuing education, online learning, etc. And to people who are longing to be teachers. As most of you know, ModPo includes another additional set of resources—for teachers. It's called the Teacher Resource Center (TRC). It parallels the 10 weeks of the course, providing additional videos and other materials that can help you teach the ModPo poems. You can find it HERE or by clicking on "Resources" in the left-side menu of any ModPo web page.
Week 5 is an important one. A turning point. A complication of modernism as we've see it so far in the course. We take FOUR different approaches in week 5 alone. Week 5, in a sense, is a survey of possible next-step responses to modernism, furtherances of modernist ideas. It's an exciting week ahead. If you want a look ahead at week 5, I urge you to listen to my 25-minute audio introduction.
Happy Friday to all!
—Al
ERNEST HEMINGWAY
7.1. read a passage from Ernest Hemingway's "On the Quai at Smyrna": LINKS TO TEXT: 1; 2
7.2 watch discussion of Hemingway's "On the Quai at Smyrna": LINK TO VIDEO [OFFSITE COPY]
7.3 watch further discussion of Hemingway's "On the Quai at Smyrna": LINK TO VIDEO [OFFSITE COPY]
7.4 read about the historical context for "On the Quai at Smyrna": LINK TO TEXT