ModPo update for Saturday, November 16
Have you listened to Caroline Bergvall's mesmerizing performance of her "VIA"? If not, I urge you to do so (go HERE). As you know, she has made an arrangement of many translators' versions of one tercet in Dante's Inferno; each line of Bergvall's poem is the same Dante, yet each stands as a variation as well, since no two translations are wholly alike. You get lost in similarity, a state of being that is commensurate with the thematic lostness Dante has made. (Poetry can really do this!)
Please add your final thoughts about ModPo HERE. We are examining every one of these comments, and will read some of them aloud during the Final Words webcast on Monday starting at 10:30 AM.
Erica Baum—whose work is featured in both the main syllabus and ModPoPLUS for week 10—has join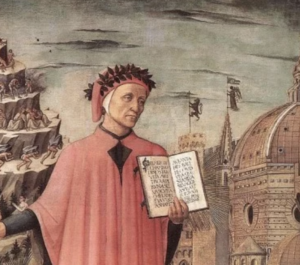 ed our discussion forums and replied to several comments about her work HERE and HERE. Go there and say hello to Erica. She told me just now that she will be following further replies to those two threads.
Like everything else in ModPo, our Teacher Resource Center (TRC) is open and available to you all year long. Stop in and have a look HERE. You need not be a teacher to find value in our TRC. Have you thought about why and how we are presenting—leading discussions about—this poetry? If yes then TRC is for you!
Today I have re-opened the "SloPo" forum. You can now visit the SloPo forum and see all the existing subforums, each its own off-season mini-course. More later about SloPo.