Caroline Bergvall's translation of Chaucer: "The Not Tale"
We are talking about "The Not Tale" — Caroline Bergvall's experimental translation of the Arcite funeral passage in Chaucer's "The Knight's Tale" HERE.
Go HERE to see the entire subforum for a 10-day discussion of a selection of Bergvall's work.
HERE is a recording of Bergvall performing this poem.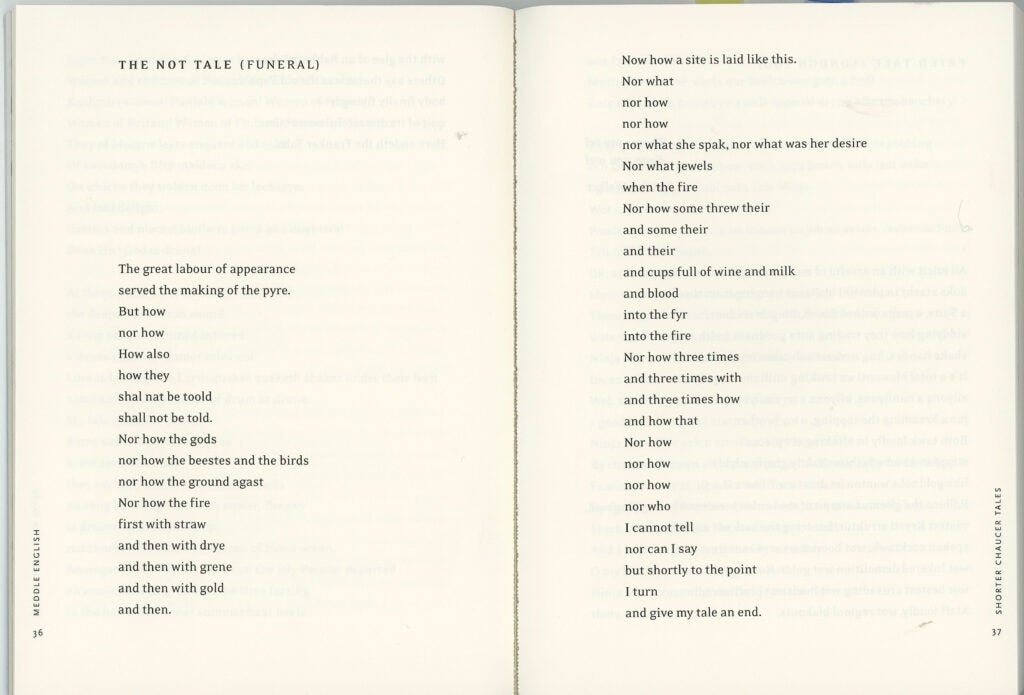 And here is an overview of the passage from Chaucer (and the text): LINK .