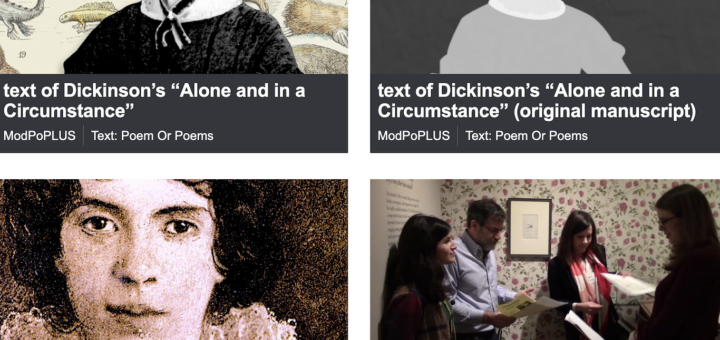 Text (including manuscript), audio (by Lee Ann Brown) & two filmed discussions about Dickinson's "Alone and in a Circumstance." https://modpo.org/explore/?poem=1135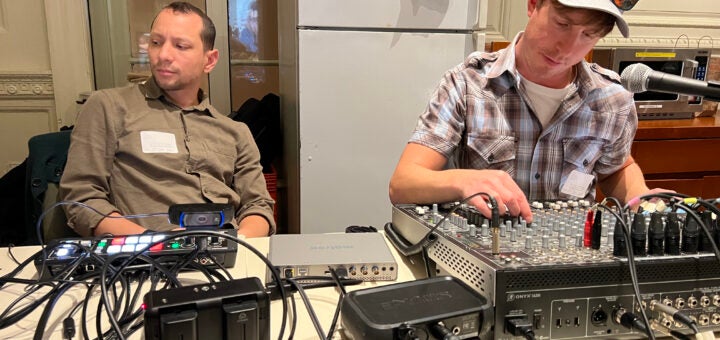 The ModPo team traveled to the Morgan Library in New York, where they met up with many ModPo friends, including legendary ModPo TA Ali Castleman and poet Lee Ann Brown. The week's live webcast—for...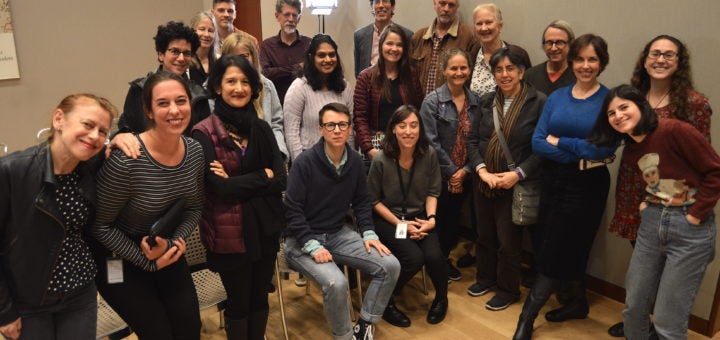 Thanks to Christine Nelson, Morgan Library curator and ModPo friend, we hosted a live ModPo webcast at the library in New York City on October 30, 2019—for a discussion of our week 8 poems:...