Al's notes for Tuesday of week 2, ModPo '18
Good morning to all! Happy Tuesday of week 2 of ModPo '18!
We encourage you to visit one of the "office hours" of the ModPo TAs. Even if you are reticent about posting to the discussion forums, we urge you to consider stopping by to talk with the TAs. We've heard from people over the years that these conversations are helpful—and also fun. Below is the list, with links, of office hours scheduled for today and tomorrow. Click the linked name of the TA and you'll find yourself in the special TA-specific subforum. Then look for the thread created by the TA for this particular office hour (usually a date and time are given in the title of the thread).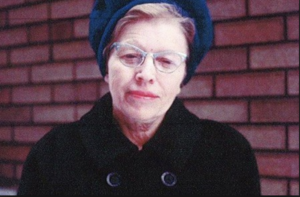 While I have you… I'd like to feature, and draw your attention to, one section of the week 2 syllabus in ModPoPLUS. By now we have quite a collection of poems by Lorine Niedecker, and videos about those poems. If you liked the Niedecker we read in the main syllabus, please do check out these additional resources. That list, with links, is also below.
You can always find the ModPoPLUS syllabus by clicking "Resources" on the left-side menu.
If you have any questions about writing the first essay, please by all means post to the "Hopelessly Lost" thread where our amazing Community TAs (CTAs) will respond with guidance from their own vast experience writing and posting these essays.
Best wishes,
—Al
Tuesdays
10 AM: Max McKenna
11 AM: Ali Castleman
9 PM: erica kaufman
11 PM: Dave Poplar
Wednesdays
9 AM: Lily Applebaum
10 AM: Davy Knittle
8 PM: Jason Zuzga
ModPoPLUS – WEEK TWO – PART FOUR: LORINE NIEDECKER
21. read Lorine Niedecker's "A Country's Economics Sick": LINK TO TEXT
22. watch discussion of "Country's Economics Sick": LINK TO VIDEO [OFFSITE COPY]
23. read Lorine Niedecker's "Wilderness": LINK TO TEXT
24. read Lorine Niedecker's "Foreclosure": LINK TO TEXT
25. watch discussion of "Foreclosure" with ModPo'ers (Chicago, Sept. 2016): LINK TO VIDEO [OFFSITE COPY]
26. watch discussion of "Foreclosure" with ModPo'ers (New York, Sept. 2015): LINK TO VIDEO [OFFSITE COPY]
27. listen to 30-min. discussion of "Wilderness" & "Foreclosure": LINK TO POEMTALK
28. read Lorine Niedecker's "Easter Greeting": LINK TO TEXT
29. watch discussion of Niedecker's "Easter Greeting": LINK TO VIDEO [OFFSITE COPY]
30. read Lorine Niedecker's "I married": LINK TO TEXT
31. watch discussion of Lorine Niedecker's "I married": LINK TO VIDEO [OFFSITE COPY]
32. watch poet Sarah Dowling discuss Niedecker's "I married" with high-school students: LINK TO VIDEO [OFFSITE COPY]
33. read Lorine Niedecker's "Popcorn-can cover": LINK TO TEXT
34. read Marjorie Perloff's close reading of "Popcorn-can cover": LINK TO JACKET2
35. watch discussion of Niedecker's "Popcorn-can cover": LINK TO VIDEO