ModPo 2019: week 8 begins!
Today we have begun week 8 of ModPo 2019. Weeks 8, 9, and 10, taken together, constitute our effort to present three approaches to the foundations of contemporary U.S. poetry. That's why you will hear us refer to them all as "chapter 9" of the course—chapters 9.1 (week 8), 9.2 (week 9), and 9.3 (week 10).
Week 8 introduces Language poetry (and its influences and effects). I have copied the headnote to week 8 below.
If you are among the ModPo'ers who have been through the main syllabus of poems previously, I urge you—with real enthusiasm—to have a look at the week 8 syllabus in ModPoPLUS. It's full of recently added material—poems and audio recordings and videos.
This week, starting today, we will be reading and commenting on essays written by ModPo people about Frank O'Hara's "Personal Poem." You can find all those essays HERE. It is our hope, as usual, that every essay receive at least four comments. (If you click on that link—or THIS ONE—you can then click on "SORT BY" and select "Unanswered." You will then see only those essays that have not received any comments yet.)
Thank you for making ModPo a true interpretive community.
—Al
HEADNOTE TO WEEK 8
By starting with Ron Silliman's "Albany" and Lyn Hejinian's 'My Life,' we focus on ways in which — and reasons why — Language poets refused conventional sequential, cause-and-effect presentations of the writing self. They imply that the self is languaged — formed by and in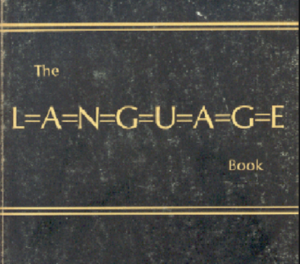 language — and that the self as written is multiple across time (moments and eras) and thus from paratactic sentence to paratactic sentence. While this radical revision of the concept of the lyric self (and of the super-popular genre of memoir) emphasizes one aspect of the Language Poetry movement at the expense of several other important ideas and practices, it is, we feel, an excellent way to introduce the group. Bob Perelman's "Chronic Meanings," aside from its contribution to this introduction, also picks up a theme of our course: the experimental writer attempts to encounter death (loss, grief, absence) by somehow making the form of the writing befit that discontinuity and disruption. We began this theme in chapter 2 with Stein's "Let Us Describe" and continued it in chapter 8 with O'Hara's "The Day Lady Died," and we will proceed with Jackson Mac Low's "A Vocabulary for Peter Innisfree Moore" in chapter 9.2. Chapter 9.1 concludes with two poems from Harryette Mullen's book of intense alphabetical and lexicographical self-consciousness, Sleeping with the Dictionary. Mullen's talent is diverse, and her work could have appeared in weeks 8 or 9 or 10, but it's here because we hope some readers will sense an interesting relationship between Sleeping with the Dictionary and Hejinian's My Life. We realize that the list below makes week 8 seem like a long one, but please note that we are asking you here to read just eight poems.