ModPo update for Tuesday of week 5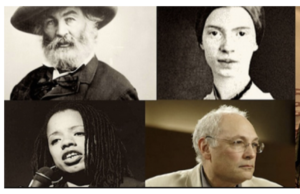 Please plan to join us for our week 5 webcast tomorrow (Wednesday, October 10) at 5 PM Philadelphia time. Tomorrow morning I will send the usual guidelines and will describe options for participating. Meantime, here are two basic links:
We are all excited to talk with ModPo people about the wide range of week 5 poems—and in particular the intense poems of chapters 3 and 4, such as "Lines for an Abortionist's Office," "Incident," "If We Must Die," "Boy Breaking Glass," "Dinner Guest: Me" among others.
Have you watched the video recording of our discussion of Gwendolyn Brooks' "Boy Breaking Glass"? In case you haven't seen it: HERE is a link.
The ModPoPLUS syllabus for week 5 is full of additional poems and videos under all four categories: communist poets, Harlem Renaissance poets, Frost, and the neo-formalists of the 1950s. Go HERE to check out all this supplemental material. Below you will see links to two poems by Naomi Replansky that were added to ModPoPLUS last year, along with videos of Naomi performing and discussing these poems (at the age of 99, when she visited us at Kelly Writers House).
Don't forget, please, that this is the week during which we are all writing responses to essays many ModPo'ers submitted last week. Go HERE to find others' essays and offer your comments.
Here are tomorrow's TA office hours:
With my very best wishes to you all,
—AL
NAOMI REPLANSKY
read Naomi Replansky's "An Inheritance": LINK TO TEXT
watch Naomi Replansky perform & then discuss "An Inheritance": LINK TO VIDEO [OFFSITE COPY]
watch a discussion of Replansky's "An Inheritance": LINK TO VIDEO
read Naomi Replansky's "About Not Writing": LINK TO TEXT
watch Naomi Replansky perform "About Not Writing": LINK TO VIDEO [OFFSITE COPY]
watch a discussion of Replansky's "About Not Writing": LINK TO VIDEO [OFFSITE COPY]